As a Bahamian, I can tell you that one of the best ways you can help The Bahamas recover from its recent natural disaster is to book your next flight here.
As a country that is heavily dependent on tourism (50 percent of our GDP comes from tourists), it's important now more than ever that we keep those tourist dollars coming into our country. That will help us with restoration efforts long after the humanitarian aid has dwindled.
I know many people who are unfamiliar with The Bahamas, think it's one land mass like many of its Caribbean neighbors, but it's not. Instead, it's an incredible archipelago much like the Philippines or Japan. In fact, we boast 700 islands and 2,400 cays. We're also a 30-minute plane ride from Miami.
While parts of our nation's second city, Grand Bahama and Abaco were badly damaged by Hurricane Dorian, they only represent a handful of the islands. We have many more that are open for business.
Now is actually a great time to island hop and experience the other hidden gems that The Bahamas has to offer.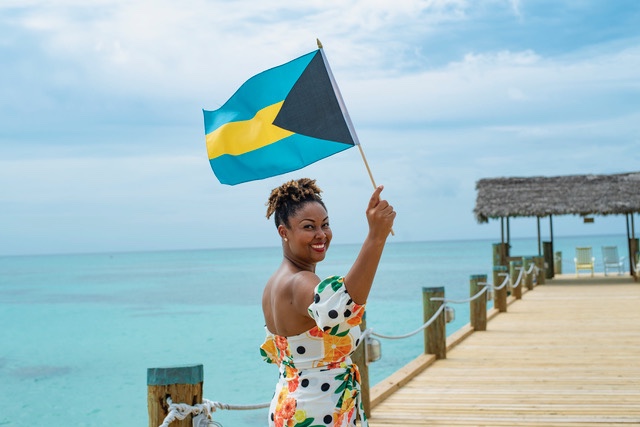 Islands In The Stream
The islands of Bimini are known as one of the world's top sport-fishing spots, but it's also known as writer Ernest Hemmingway's favorite place to escape. The Pulitzer Prize winner was inspired to write The Old Man and The Sea and Islands in the Stream during his travels to Bimini. Who could blame him? The island's natural beauty serves up lots of inspiration.
Legend has it that explorer, Ponce de Leon, was lured to Bimini in the 1500s in search of the Fountain of Youth. Civil rights activist, Dr. Martin Luther King, Jr. also composed portions of his Nobel Peace Prize acceptance speech in Bimini.
Besides its rich history, Bimini happens to be a beautiful, sleepy town with spectacular beaches.
Funky Nassau
Nassau, which boasts some of the most spectacular coastal views, is the nation's capital and from the moment you touch down, you'll see why. The city buzzes with activity and is home to the majority of the country's 400,000 plus citizens.
There are incredible places to stay, including the country's newest resort, Baha Mar, which is situated in the western part of the island on the famous Cable Beach strip. Just down the street is the all-inclusive Sandals hotel and if you're looking for a true getaway, there's The Island House, a boutique hotel that sits near the most western tip of the island and merges contemporary luxury with island charm.
Experience Paradise
The beauty of Nassau is that it's just a bridge toll away fromParadise Island, which, for years has been the luxury playground for the rich and famous.
Everyone who is anyone has visited P.I., as the locals call it, from Beyoncé and Jay-Z to Lebron James, Bobby Flay, the late Michael Jackson and so many others.
The island truly is paradise and also happens to be home to the iconic, Atlantis hotel, which features the charming, yet colorful Marina Village, a boutique laden outdoor market of sorts that features restaurants, clothing and souvenir stores.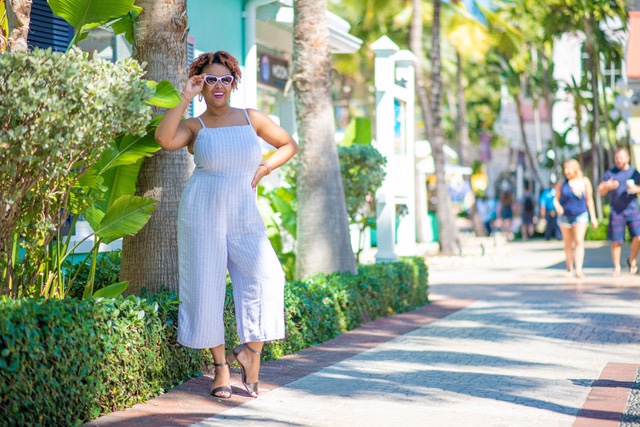 Swim With Spotted Pigs
But, if you're really looking to leave the crowds behind, head to Exuma. I always say that this is the place God went to rest on the seventh day. Once you see the sparking, jewel-toned waters and powdery sand beaches, you'll understand why.
Exuma is where Hollywood heads when it wants to get up close and personal with the spotted swimming pigs and iguanas.
The island is rich in history and is home to the legend of Pompey, a 32-year-old slave who, in 1830, ran away after his plantation owner announced plans to transfer him and several other slaves to another island to work.
Many Exuma residents know the story by heart and are quick to give visitors a quick history lesson whether they asked for it or not.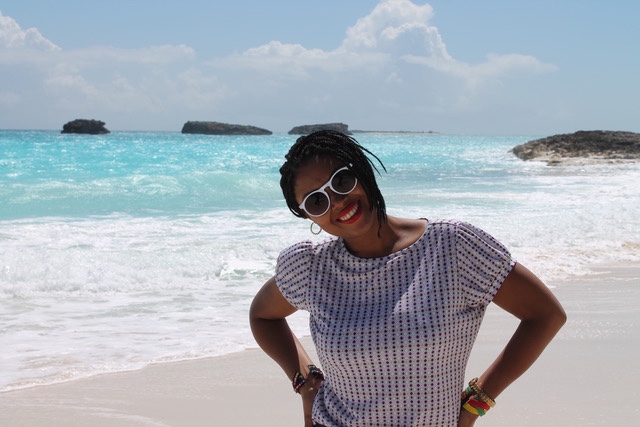 The Sweetest Island
If you want to experience true freedom, go to Eleuthera. The island's name literally means freedom. This thin island, which stretches for 110 miles, is known for the famous Glass Window Bridge, which has been frequently profiled by international travel magazines.
It really is nature's Jekyll and Hyde, as the bridge separates the dark, choppy waters of the Atlantic Ocean from the calm, turquoise waters of the Bight of Eleuthera. People are always blown away by the beauty of this area and frequently photograph this spot in particular.
Nature lovers will also enjoy taking a dip in The Queen's Bath. Here, you'll find natural pools that were naturally carved into stone by surrounding rough waters.
Most Bahamians also know about Eleuthera's sweet side, as the island is known for its pineapple fields. Head to Gregory Town to catch a glimpse, if they're in season.
The Nantucket Of The Caribbean
If you love Nantucket, you'll love Harbour Island even more. The island, which is a quick ferry ride from Eleuthera, is incredibly charming. The island is known for its pink sand beaches and pastel colored homes that come with a hefty price tag.
The island has tiny, narrow roads, so locals and visitors either walk or rent golf carts. That adds to the fun.
Fly Away With Me
If you're looking to feel free as a bird, you'll want to fly down to Inagua. The country's most southern island is home to more than 80,000 pink flamingos, this country's national bird. So, it's easy to see why it's the Birdwatching Capital of The Bahamas.
Inagua has a laid back vibe unlike any other and is the perfect destination for ecotourists looking to feel at one with nature.
The island also has a lot of flavor. It can't help itself, as it'sknown for its salt production. In fact, it's Inagua's main industry. The Morton Salt Company owns a facility on Great Inagua that produces 1 million pounds of salt each year.
Lighthouse lovers will also enjoy snapping photos of a few hand-cranked lighthouses that still exist on the island.
I could go on and on about all of the amazing islands, trust me, I've only touched on a few, but I think you get my drift.
The Bahamas is the place to be. We're not letting this storm stop us and you shouldn't either.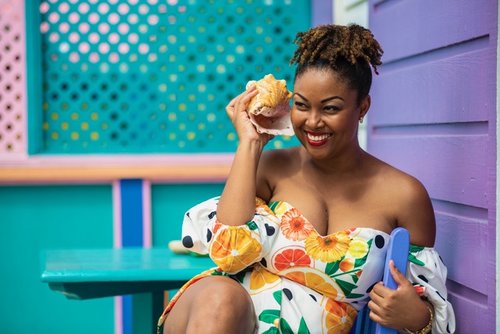 ROGAN SMITH
An award winning and award-nominated TV and radio personality, journalist, talk show host and blogger based in The Bahamas.